2019 Seven Apart Summit
CABERNET SAUVIGNON
The climb to the Summit is never easy. It takes perseverance and only the best ever make it. Indulge in a wine that celebrates those worthy of the trek and want to experience the thrill of reaching the top. Selected from the best barrels from our mountain top Stags Ridge Vineyard 1,475 feet above Napa, this wine is worth the journey. Only 4 barrels are produced and available to select members by invitation only.
The Journey
Harvested
October 6 through October 24, 2019
Released
November 12, 2022
100% Cabernet Sauvignon
Stags Ridge Vineyard
4 Barrels Produced
Tasting Notes
Winemaker Andy Erickson
The 2019 Seven Apart Summit is defined by black cherries, licorice, wet granite, and high-mountain underbrush. These complex aromas and flavors combine to create a unique expression of our vineyard and a pure representation of the vintage. The texture is solid but smooth, with a mouthwatering palate impression, and a long, confident finish.
2019 was a vintage full of energy. The wines have an inherent brightness, focus, and precision. The grapes from our Stags Ridge Vineyard, on the top of Atlas Peak, produced wines with dark, expressive power and an unapologetic sense of place. For the Seven Apart Summit blend, we selected from two of our most compelling vineyard blocks and returned the assemblage to 100% new French Oak barrels for a total of 22 months of aging. The effect is a concentrating of the aromas and flavors, and a polishing of the Atlas Peak tannins, which are quite structured. 
Cellaring & Decanting
This wine will age for decades, but if someone prefers more fruit in the expression, 3-5 years of age would be great. I prefer to taste these kinds of wines after 10-15 years in the bottle.
Once you are ready to savor the wine, we highly suggest decanting.
Decant young wines for 1 hour and add 1 hour of decanting for every 10 years of age. You can speed decanting wine by pouring the wine once or twice between two decanters (or between the decanter and the wine bottle with a funnel). If you don't have a decanter, swirl your wine in the glass. The swirling increases the surface area of wine to oxygen and aerates it just as decanting would.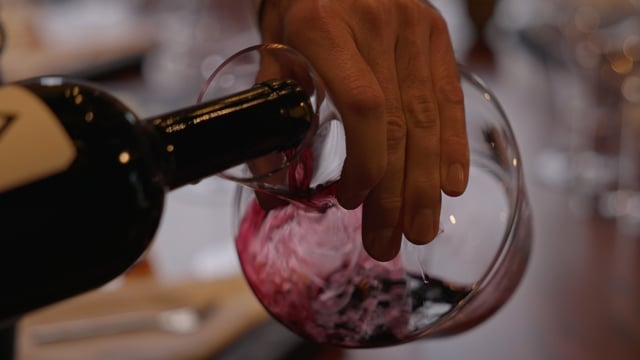 99 Points
"If you can believe it, the 2019 Cabernet Sauvignon Summit is even better and can be thought of as a hypothetical blend of the Shale and Basalt releases, with the elegance of the Shale and the power of the Basalt. Lots of cassis, raspberries, iron, savory herbs, and lead pencil notes emerge on the nose, and this beauty hits the palate with full-bodied richness, a deep, layered mid-palate, and enough building tannins to warrant 3-5 years of bottle age. This lengthy, insanely good 2019 will have 20-25+ years of longevity."
–Jeb Dunnuck
Available Exclusively By Allocation
Not A Member Yet?