2019 Seven Apart Shale
CABERNET SAUVIGNON
Seven Apart Shale is an expression of our estate vineyard located high atop Atlas Peak, seven miles up the road from the Seven Apart winery. We call the vineyard Stags Ridge, as it is perched above the rock outcroppings that give the famed Stags Leap area of Napa Valley its name. Like the rock formation after which it is named, Shale—the wine—is layered, fine-grained, and highly structured. While the fruit from this challenging, high elevation site always produces wine with great power and intensity, Shale is crafted to showcase the softer, more detailed side of the estate.
100% Cabernet Sauvignon
Stags Ridge Vineyard
9 barrels Produced
Tasting Notes
Winemaker Andy Erickson
The winemaking for this estate grown wine starts with specific vineyard blocks from our Stags Ridge Vineyard that fit the profile of Seven Apart Shale. They were carefully sorted, in the vineyard and again at the winery, then carefully shepherded through fermentation and maceration. The wine was drained directly to French oak barrels, where it aged for 20 months, and was bottled without fining or filtration, in order to highlight the nuance and depth of the vineyard.
Cellaring & Decanting
We expect this wine to age gracefully for a minimum of 10-15 years to be enjoyed at its fullest.
Once you are ready to savor the wine, we highly suggest decanting.
Decant young wines for 1 hour and add 1 hour of decanting for every 10 years of age. You can speed decanting wine by pouring the wine once or twice between two decanters (or between the decanter and the wine bottle with a funnel). If you don't have a decanter, swirl your wine in the glass. The swirling increases the surface area of wine to oxygen and aerates it just as decanting would.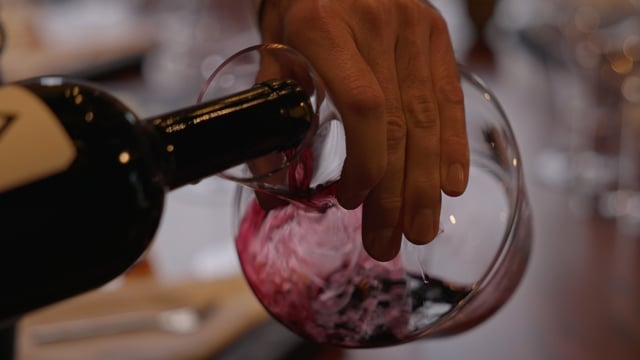 Review
"The 2019 Seven Apart Shale is distinguished in this range by its bright red-toned fruit and floral profile, both of which help convey an impression of elegance that works well with the wine's mid-weight structure and overall feel. I especially like the energy and vibrancy here."
— Vinous, Antonio Galloni
Available Exclusively By Allocation
Not A Member Yet?